Christmas Present of The Year
Every year the Swedish Retail Research Institute (HUI) announces a Christmas present of the year. VR glasses, a robot vacuum cleaner and an electrobike are good examples from the previous years. This year HUI announced "the recycled item" to be the Christmas present of the year. Since all the people I've talked about this to think that the idea of giving away/getting second-hand things as a present is totally hideous, I've decided to put together my own second-hand gift guide. Hopefully it will inspire you and prove that second-hand gift shopping is in fact the best idea ever!
I have developed (a very healthy) relationship with buying things second-hand in the past two years. The truth is that so much has been produced already that often there's simply no point to buy new things. For instance, most IKEA items can be found on Facebook market, Schpock or Blocket. Tradera and Schpock are amazing for buying branded and designer things. Maybe clothes and shoes are more difficult to buy on Tradera because you don't get to try them on before committing to buy, but things like branded jewelry, bags, books etc. make excellent gifts! And since we (as in "the Swedes") barely use 40% of all the things that we buy, many things that are resold (at a fraction of its original price) are still brand new.
This means, buying your Christmas present second-hand you are totally in trend (thank you HUI), you buy them cheaper and you actually are buying better things than what you could afford with the same budget. No need to thank me, you are welcome.
Jewelry
One of my favorite Swedish brands: Lily and Rose. Where to buy: Tradera, Schpock. Examples:
Laurel earings: Tradera price: 400 SEK, recommended retail price: 695 SEK. Not too cheap but totally gorgeous.

Another jewelry brand I like a lot: Edblad.
Pebble earings: Tradera price: latest bid 162 kr and is probably going to go up, recommended retail price: 449 SEK.
Efva Attling
Angels Silver Pendant: Latest bid on Tradera: 495 SEK, recommended retail price: 1350 SEK. This has a real potential to become a signature piece of jewelry for someone special to you.

Dancing Queen earings: Latest bid on Tradera: 570 SEK, recommended retail price: 2100 SEK. In new condition. Silver and onyx. If that price doesn't go up by too much - wow.

Bags
Other Stories
Embossed Lock Crossbody Bag. Price on Schpock (can be negotiated!): 400 SEK, recommended retail price: 1100 SEK. Used once.

Bukvy
I didn't expect to find a Bukvy bag second-hand because everyone who owns a Bukvy bag really loves them (and there are not too many of those people), however, here it is:
Bukvy Shikibu Crossbody bag. Tradera price: 1350 SEK, recommended retail price: 1990 SEK. Used once.

Clothes
Ok, what about clothes? Since the present of the year is actually "a recycled piece of clothing" and not just a "recycled item". I think it's more difficult because the person you are gifting won't have the possibility to try the piece and you can't return it the way you can return a new one, but if you can make a sensible estimation of their size, here are some ideas.
Sequins
Bronze Sequin Blazer from Zara. Tradera Buy Now Price: 450 SEK, retail price: 1195 SEK.

Cashmere
Ponchos, hats and scarfs are usually one size and chashmere is a cozy and sustainable present to give. Soft Goat is a Swedish brand you can look for but you can also just search for "cashmere".
Nude Poncho. Tradera price: 750 SEK, retail price: 1495 SEK.

Books
Good places to buy books include Tradera, Blocket and Myrorna (especially the one at the Gärdet station).
Säker Stil. Tradera price: 50 SEK, recommended retail price: 207 SEK. New condition.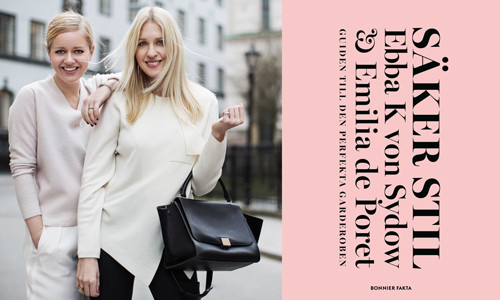 Watches
Especially from the brands that have been investing heavily into influencer cooperations. Bloggers get sponsored with watches to take a picture and resell them at a lower price later on.
Mockberg
Livia Petite Noir. Tradera price: 700 SEK, recommended retail price: 1399 SEK. New condition.

Daniel Wellingtone
Melrose Watch. Tradera latest bid: 170 kr, retail price: 1199-1499 SEK. New with all the boxes.

Mobile phone cases
I don't use them but I know many people do, there are lots of them on Tradera and Schpock and you can get them cheap-cheap.
1.Black Marble and White Marble from iDeal of Sweden. You can get two of them here, Tradera price for both: 100 SEK, recommended retail price - 249 SEK per piece. By the way, the ad says they are for iPhone 6S but they are actually for the SE/5/5S models.


2.Antique Roses from iDeal of Sweden. Tradera price: 100 kr, retail price - 299 SEK. For iPhone X.
Shoes
I don't know if anyone would like to get a pair of pumps as a Christmas present but these were too gorgeous not to be mentioned:
Other Stories Tradera price: 50 SEK, recommended retail price: 850 SEK. Brand new, size 39.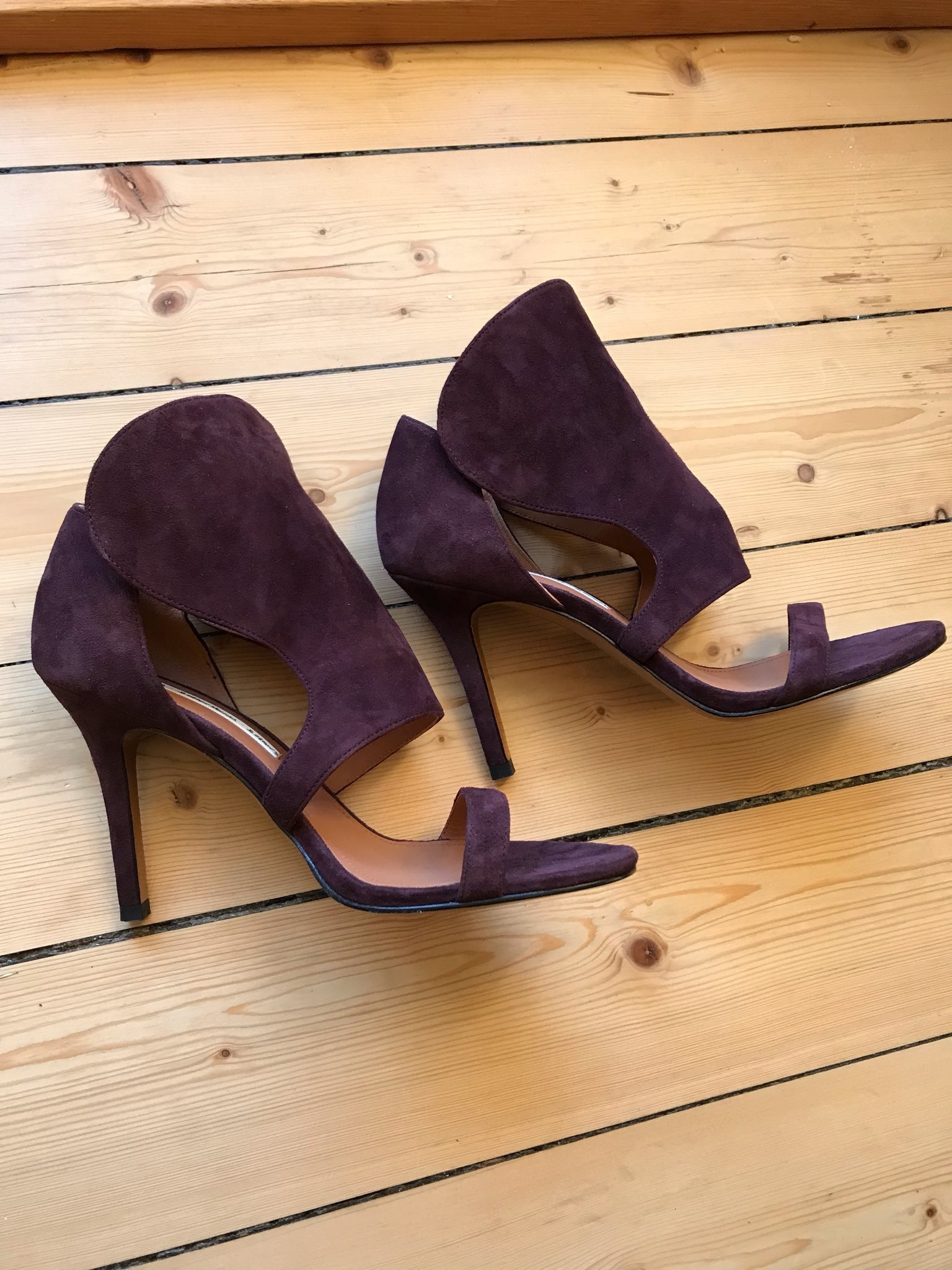 By the way, the same model is available in size 38 and in black on Schpock. Also brand new. But for 450 SEK.
Of course you don't have to give second-hand as a present this year. You can still give away trips and experiences, restaurant visits, gift cards to cinemas, expensive alcohol or whatever it is you and the person you are gifting like. However, if you need a small present and you don't really know what to give and your idea was some of the above-mentioned, check out what you can find second-hand online. You might be surprised.
Here are some general tips to online second-hand shopping:
Search for brand names
Always compare the price to the retail price - normally you can buy heavily discounted items on Tradera actions - simply because there is so much second-hand items that it has become very difficult to sell them for a decent price
It's totally acceptable to bargain on Schpock - make an offer lower than what the seller asks but don't overdo it or the seller might not even respond
Always bid by creating an automatic maximum bid on Tradera - in this way the algorithm will raise your bid automatically to your highest acceptable price and you have lower chances to be overbid in the last 60 seconds of the auction
Don't buy designer bags second-hand unless the seller has a receipt. There is a lot of fake ones
Always make sure to get the information about the condition of the item, make sure it is clearly stated in the desription and can be clearly seen from the pictures
Read the reviews of the seller and make sure to ask for a refund if the description was wrong. Leave a review.
comments powered by

Disqus